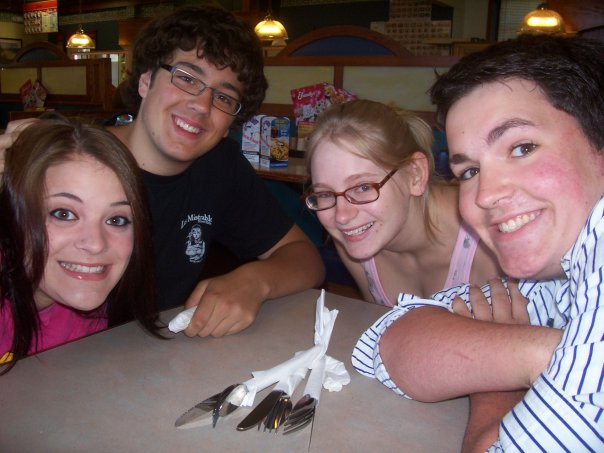 When one of our directors comes to visit we always have OCT lunch at Friendlies for the teenagers.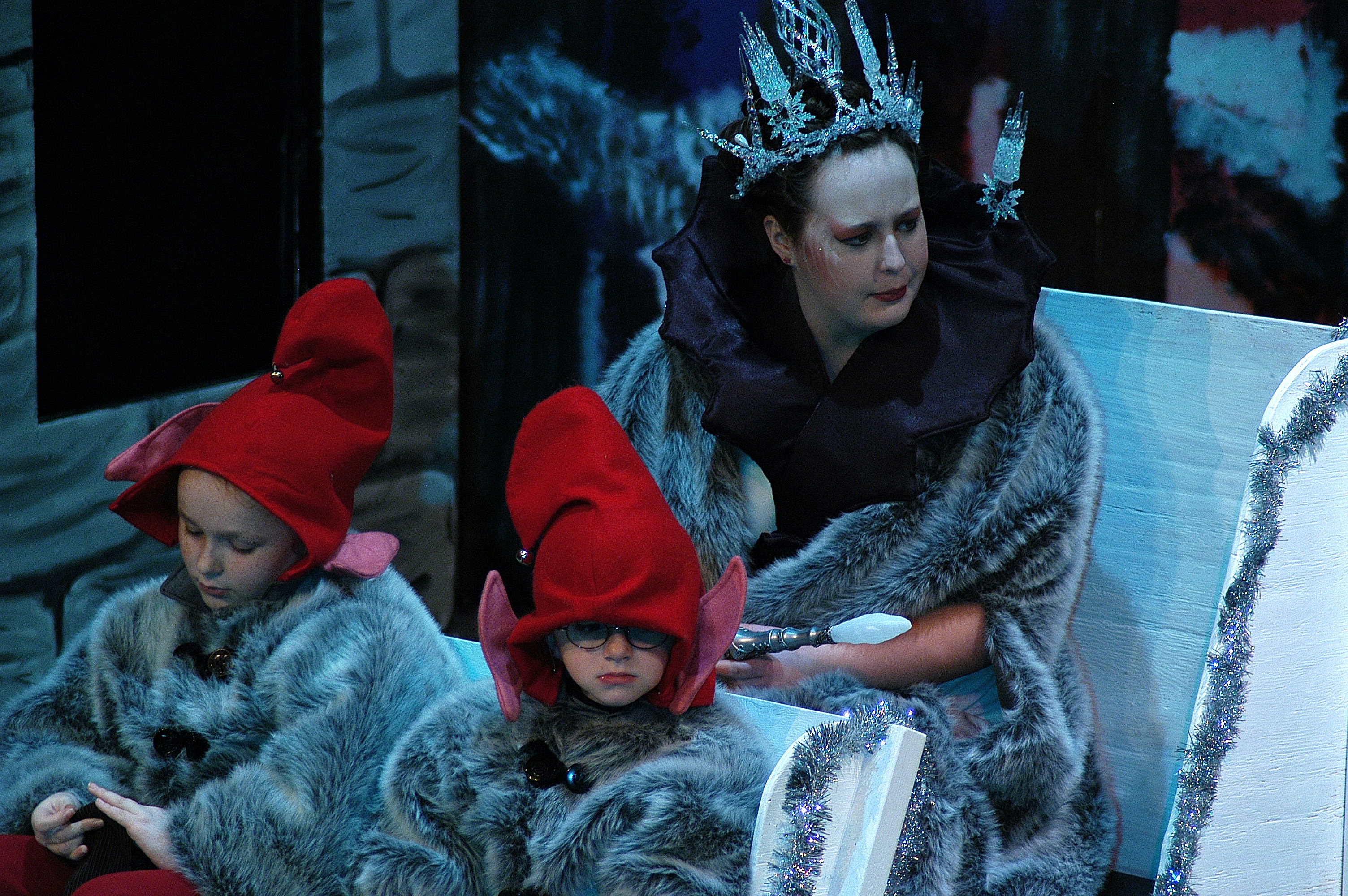 The white witch and her dwarf minions in "Narnia" from December 2005.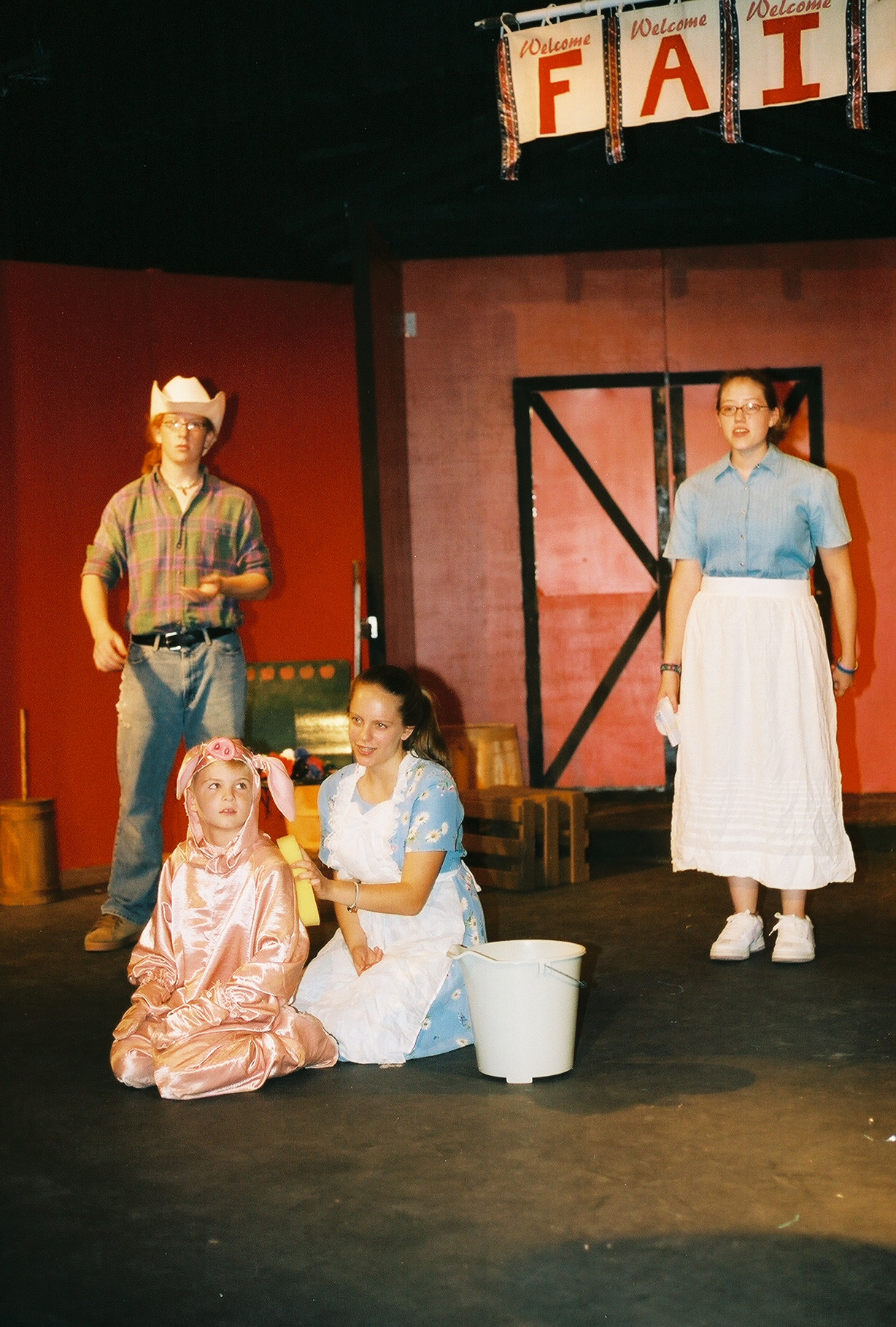 Cleaning Wilbur for the fair in "Charlotte's Web" from September 2005.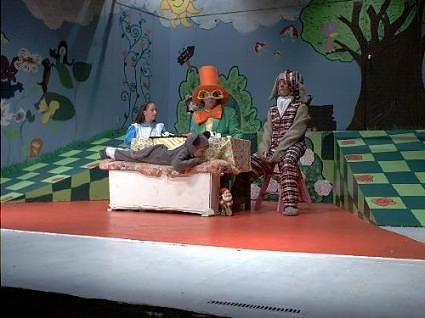 The Mad Hatter's tea party from August 2001 production of "Alice in Wonderland"